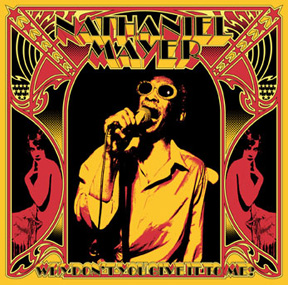 Nathaniel Mayer

Why Don't You Give It To Me

Alive Records-2007

By Christopher Duda
(SugarBuzz Toronto)
SugarBuzz Magazine
Get down to the grease grindin' Deetroyt soul searchin' sound of Nathaniel Mayer.
Nathaniel scored a top forty hit with "Village of Love" in 1962 for Fortune Records, followed by scattered releases and then disappearing from the Detroit radar.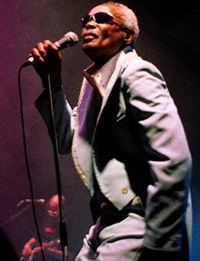 Reappearing recently it became apparent that "Nay Dog" still had his rabid bite. Nathaniel rips his heart out on this release and leaves the pumping organ spurting at his shoes. Refusing to temporize: he sinks his sharp surgical steel fangs into your gooseneck and leaves your withered carcass for the hipster vultures that only wish they have an ounce of his grit. Only for those who like it, dirty, sweaty and real.
Added features include back up from members from SSM, Dirtbombs, Black Keys, and Outrageous Cherry.

This one hurts. Hurts too good.

http://www.myspace.com/nathanielmayer

http://www.alive-totalenergy.com/